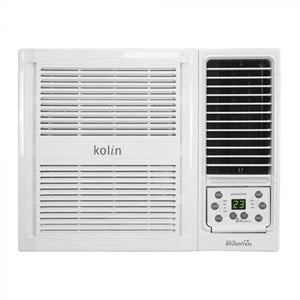 Kolin Quad Series has 4 C's that helps complete and fulfill your cooling needs which compose of: Cost savings, Cleaner Air, Convenience, and Comfort.  
Cost Savings
Equipped with Full DC inverter technology that composes of DC fan motor, DC module, and DC compressor that provides utmost and next level cooling performance in a minimum wattage consumption only that can help you save more energy up to 60%!
Cleaner Air
Its multi-stage filtration process is composed of a High-Density Pre Filter, Anti-Bacterial Filter, Catechin Filter, and Silver ion Filter that works together to eliminate bacteria, odor-causing pollutants, common allergens, viruses, and other airborne contaminants for a safer and breathable air.
Convenience & Comfort
Quad Series also aligns itself with advanced technology. It is now equipped with a smart controller that helps you manage your air conditioner anytime and anywhere with ease!

KAG-250WCINV

Nominal Capacity
2.5 hp
Cooling Capacity
24,120 kJ/h (5,050 - 27,000)
Power Supply
1PH / 230V~ / 60Hz
Current
13.2 A
Rated Power
2,160 watts (430 - 2650)
EER
11.2 kJ/hW (13.7-10.2)
Refrigerant Type / Charge
R-32 / 610 g
Area (Unloaded Space)
34 - 42 m²
Sound Level (Hi/Mi/Lo)
56 / 54 / 52 dB(A)
Unit Weight (Net/Gross)
54.5 kg / 58.5 kg
Unit Dimension (WxDxH)
660 x 800 x 428 mm
26 x 31.5 x 17 in
Package Dimension (WxDxH)
739 x 890 x 505 mm
29 x 35 x 20 in